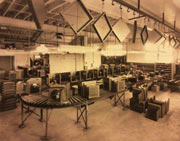 Original 1952 Assembly Line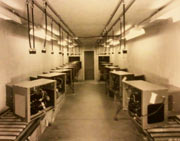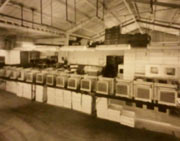 Kold Pack, Inc. located in Ft. Worth, TX, first invented the "Packaged Refrigeration Unit" in 1952. Kold Pack has a long history of providing "Quality Commercial Refrigeration" to customers around the globe. Our customers in developing countries find self contained packaged units easy to install in remote locations. Our refrigeration units are in use in diverse locations such as "The White House", Smithsonian Institution, Tennessee Valley Authority, Guantanamo Bay, Cuba, and many other federal state, local government and school facilities. Companies including Papa Johns Pizza, Jets Pizza, restaurants, chains, florist shops, bakeries, and party stores, some units are modified for use in explosion proof rooms, units are in use in medical institutions including Sloan Kettering Hospitals, and Miles Laboratories.

When a Packaged Unit isn't the right choice, Kold Pack provides a wide range of condensing units, evaporator coils, stub-tube, and pre-charged units. Evaporator coils are available for any circumstance such as low velocity air flow for floral or meat rooms.

Coils for small reach-ins or large warehouses.

Kold Pack also builds walk-in coolers, freezers and combos. A Kold Pack walk-in is custom made to your specifications. If you're looking for an indoor or outdoor storage unit, reach-in display unit, beer cave, or any combination. Kold Pack quality stands out; all walk-ins are assembled and inspected before leaving the factory, insuring proper fit and finish.

To better serve our customers Kold Pack now has a second manufacturing facility in Fort Worth, Texas. Custom Coolers LLC is a regional company with the added ability to do custom installations.